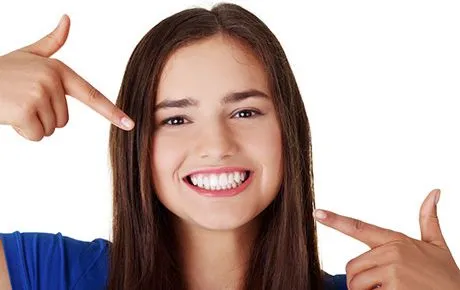 Cosmetic Dentistry Q & A
What Services Fall Under Cosmetic Dentistry?
Cosmetic dentistry is a branch of oral care which employs a wide variety of treatments designed to improve the aesthetic appeal of a person's teeth, gums, and smile. Treatments include procedures such as teeth whitening, the use of veneers or crowns to cover or cap teeth, and addressing crowding or gaps with special devices. Cosmetic dentistry assists patients with achieving an appealing smile in order to help improve their self-esteem and help them feel more confident. Cosmetic treatments can also help to preserve the teeth and gums in addition to correcting some functional problems.
What Procedures Are Considered Cosmetic Dentistry?
Procedures regularly requested which can be considered cosmetic dentistry typically include:
Teeth Whitening- to fix stains and discoloration
Veneers- To repair deep, internal staining as well as improving gaps, concealing chips or fissures, and assisting teeth look straight and uniform
Crowns- To cover metal fillings, stained teeth, and protect chipped or broken teeth
Orthodontics- To straighten teeth, correct gaps, and treat overcrowding and alignment problems
Treatment for these issues can differ from patient to patient and the dentist will assist patients to decide which technique will be the best fit for his or her personal needs.
What is a Full Mouth Reconstruction?
A full mouth rehabilitation, or reconstruction, is a group of cosmetic treatments which are designed to address multiple issues affecting a person's smile, gums, and teeth. These treatment programs are created by the dentist and expressly aimed at tackling the cosmetic as well as functional issues inherent with a person's entire mouth. This type of program is best for those who have a variety of problems which they want to treat over the same course of time such as teeth crowding, staining, broken teeth, and gaps. Normally, in this treatment program a combination of cosmetic tools and techniques, and in some cases, orthodontics will be utilized to help people obtain an entirely different smile.
Cosmetic Dentistry In The Midtown & West End Area Of Richmond, VA

Give yourself the smile you've always wanted and check out our Cosmetic Dentistry services at Midtown Richmond Dentistry!
Call our office located in Richmond, VA today at (804) 741-7440!